System for Operational Management of the EMS Control Center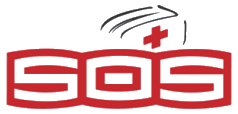 SOS is an advanced system for operational management of the Emergency Medical Services (EMS) control center. It was developed based on long experience with regional EMS control center with the inclusion of modern requirements for effective management. It provides functionality for all activities EMS (emergency calls, operational control, activity evaluation, ...). Latest version provides an intuitive, event-oriented management of the operational situation, usable in various configurations.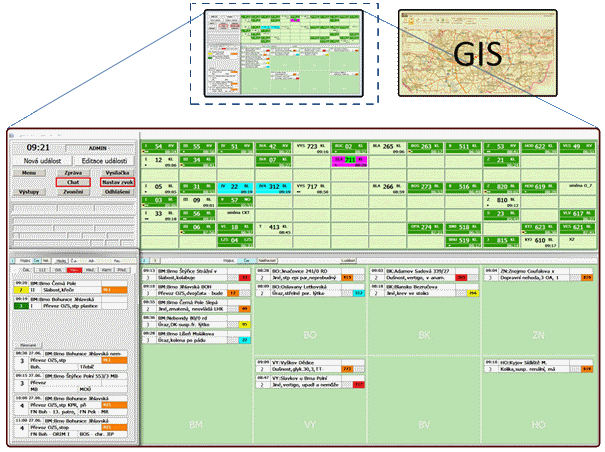 System allows to perform the necessary steps as quickly as possible so as to ensure sufficient time for problem solving and is prepared for the integration of services in the new national system for receiving emergency calls.
The operation is possible in single screen mode (EMS crews and events on one screen) or double screen mode (EMS crews and events on separate screens).
Calltaking
Calltaking is performed interactively in logical parts as it progresses receiving an emergency call from a caller (caller identification, localization, classification, patient interaction required, additional informations).
Operational Management
Operational control is performed on the dispatcher screen in sections of the queue of pending received events. If the system requires the action to address the operational situation, the dispatcher is alerted graphically (by including the events at the beginning, flashing) and by acoustic warning signals.
For events waiting in the queue is offered (and graphically highlighted) closest EMS crew. Dispatcher can accept the offer or choose other crew. When evaluating the operational situation in the GIS dispatcher can dispatch crews directly from GIS maps.
Sended crew is shown by changing the colors in the list and in the detailed form (SOS has automated status data collection from vehicle radios or units).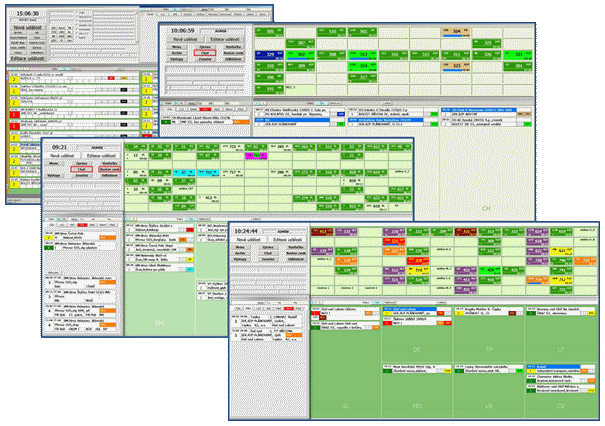 In event detail is possible, in addition to information about the current status, to display the history of the event changes, communication and reports submitted by cooperating systems.
Integration with other Systems
SOS system can be integrated with a variety of systems and technologies, allowing to more efficiently manage EMS control center.
References
Czech Republic
EMS South Moravian Region
EMS Pardubice Region
EMS Pilsen region
EMS Usti Region
EMS Capital City of Prague
EMS Karlovy Vary Region
EMS Vysocina Region
EMS Hradec Kralove Region
EMS Liberec Region
Hungary
EMS Hungary
Technical Infrastructure
Oracle DB
Oracle BI
Oracle Exadata DB (certified)